OUR STORY – NARRATIO NOSTRA
Overlooking Vrhpolje village, Forest Village Theodosius is inextricably linked to the past. The village was named after Roman Emperor Theodosius and is nestled right by the cross where, according to legend, Theodosius came to pray for help in the battle against western Roman Emperor Eugenius in 394. In the end, Theodosius's army prevailed in the Battle of Frigidus, fought on the fields of the valley and, as the story goes, it was our very own burja ("bora" wind) that helped him win the throne.
A story is born from stories once told!
STRENGTHENING SPIRIT, STRENGTHENING LIFE – SPIRITUS CONFORTANS, VITAE CONFORTANS
Even the most violent bora slowly settles down among the pine trees. The silent song of the wind that tumbles over Theodosius's rock, a place of tranquility and thought, will help you silence the storms of everyday life. Open your heart to the beauty that surrounds you and feel your inner power.

The essence of human strength lies in the power of nature!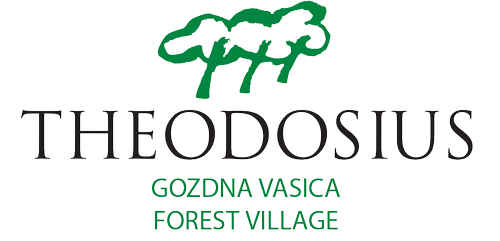 Subscribe to our newsletter
THEODOSIUS 
FOREST VILLAGE
Vrhpolje 165
5271 Vipava
Slovenia
Photos by: Theodosius d.o.o. & TIC Ajdovščina
Photographs: Saša Manojlovič, Marijan Močivnik, Jan Skočaj, Jan Čermelj, Jurij Lavrenčič
General Terms and Conditions